Specialties
Laparoscopic Surgery
Colon and Rectal Surgery
Gallbladder Surgery
Benign and Malignant Lumpectomy
Appendectomy
Abdominal Wall and Inguinal Hernia Repair
Injection Sclerotherapy
Stapled Hemorrhoidectomy
Contact Information
Telephone: (310) 829-9400
Fax: (310) 829-6764
Address: Suite 685W
2001 Santa Monica Boulevard
Santa Monica, California 90404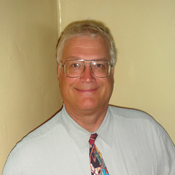 Dr. Steve Kuchenbecker is a general surgeon in Santa Monica, California, where he has been in private practice since 1985. He currently serves as Chief of Surgery at St. John's Health Center and works as a clinical faculty member at the UCLA School of Medicine. He has treated thousands of patients during his surgical career and takes great pride in his work.
Education and Honors
Dr. Kuchenbecker earned his bachelor's degree in biology from Stanford University, where he received an academic achievement scholarship and played on the basketball team. He completed his medical school, internship, and residency at UCLA, and he was on the full-time faculty of the UCLA Gastrointestinal Surgery Department from 1979 to 1985. Dr. Kuchenbecker now teaches at the Colon and Rectal Clinic for UCLA medical students and residents, and he has been honored with the prestigious Golden Scalpel Award six times. He is a board-certified surgeon, a diplomate, and a Fellow of the American College of Surgeons.His expertise has also been recognized in numerous publications, including America's Top Surgeons 2007, Best Doctors in America, and L.A. Magazine.
Surgical Skills
Often physicians' first choice of surgeons for themselves and loved ones, Dr. Kuchenbecker frequently cares for challenging surgical problems including cancers, digestive system diseases, various abdominal wall hernias, and breast diseases. He excels in the use of laparoscopic surgery for appendicitis and diseases of the gallbladder. His goal in treating hemorrhoids is to use less painful treatment alternatives, and he is among the first surgeons to do stapled hemorrhoidectomy.

As a physician, he is known for his outstanding clinical diagnostic skills and surgical expertise, particularly with difficult and challenging problems. Doctors and past patients refer cases to him for his conscientious, thorough, and expert work. He is especially appreciated for his ability to explain complicated problems in easy-to-understand terms, which helps patients and families better understand health issues and the available medical and surgical alternatives.
Personal Life
Steve's wife, Shari, is a research psychologist, past college professor, and author specializing in children, education, sports, parenting, and life-span development. She published a parenting book in May of 2000 and has another book in progress now. They have been married over 40 years. Their oldest child, Katherine, holds a Ph.D. in Mechanical Engineering from Stanford University and is a tenured associate professor in the field of robotics at the University of Pennsylvania. Their son Kristopher completed his undergraduate work at UC Berkeley in molecular cell biology and his Ph.D. in Biophysics at UC San Francisco. Kristopher now is a Research Scientist at Silver Creek Pharmaceuticals in San Francisco. Karalyn, their younger daughter, graduated with honors from Brown University in Biology and received her D.V.M. at Tufts University Cummings School of Veterinary Medicine and practices in Englewood, Colorado All three children played volleyball at their respective universities. In his spare time, Steve loves to read, cook, ride his recumbent bike, and make jewelry.